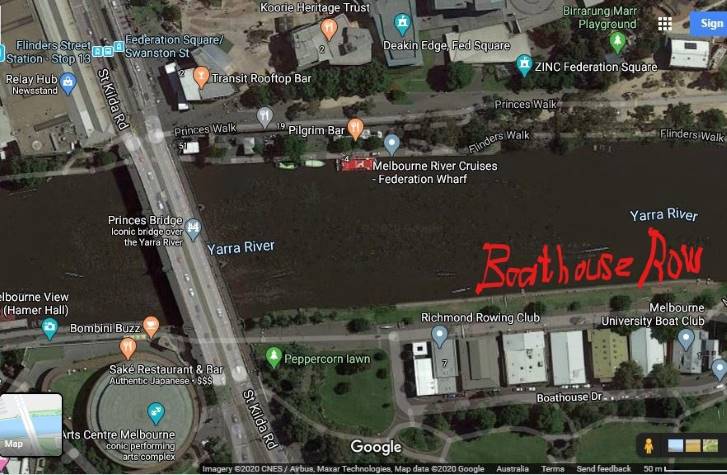 Melbourne's own
Boathouse Row
is the beautiful and dynamic precinct of the seven adjacent and historic boathouses with their myriad rowing boats coming and going, a precinct projecting itself from the ever-green south side of Melbourne City's meandering Yarra River.
Boathouse Row
is next to Princes Bridge and Southbank, and across the river from the MCG, the Tennis Centre and the Soccer/Rugby Stadium.
To capture and appreciate the enduring vista of this aspect of Melbourne, we encourage people to take a photo, or we can provide -
Watercolours - commissioned art or prints

Photos - digital or prints

Short movies in day/night lighting and changing seasons

Guided tours of the

Boathouse Row

precinct
See more Sample Images on next webpage.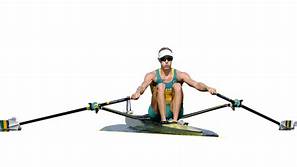 At Boathouse Drive, Melbourne, Australia
Please call to arrange for image selection or commissioning
Melbourne is genuinely lucky to have the River and Domain Parklands next to the centre of the City and alongside its well-attended sporting precinct.
Boathouse Row
is the sporting home to thousands of rowers every year – club, school, masters and representative athletes - right beside Princes Bridge, at the edge of the Domain Parklands. The
Boathouse Row
site celebrates the Parklands and the Yarra River, or Birrarung, and the enduring love of the sport of rowing in Melbourne, from the 1830s to the present day.
Boathouse Row
is the city-central Melbourne site of the 7 adjacent, historic Boathouses, or amateur rowing clubs, with excellent use of the Yarra River for healthy exercise in an environmentally friendly fashion, alongside the famous Melbourne sporting precinct of the MCG, the Tennis Centre and the Soccer/Rugby Stadium.
The
Boathouse Row
precinct has been in use by rowers and spectators for over 150 years, the scene of countless rowing boat training sessions and regattas, by tens of thousands of amateur rowers - male, female, local, interstate, international, junior, senior and in-between. There are many vantage points and alternate settings of the four seasons, with day/night views, for taking in and capturing enduring images of this charming Melbourne precinct. And there are ever-changing degrees of activity to see at
Boathouse Row
, with rowing training and regattas, and off-peak times with no activity at all. We encourage people to take a photo themselves of the ever-changing vista, or we can provide creative, memorable images or newly commissioned artwork, depicting the beautiful setting of
Boathouse Row,
in its picturesque, unique setting of boathouses huddled together, overlooking the winding Yarra River.
Note that some displayed images have copyright, copy to be purchased direct from owner.
High Quality Images, Paintings and Film of Melbourne's
Boathouse Row
can be arranged -
Print of an existing or commissioned photo

New commissioning of a painting

Short film of the ever-changing vista, made to order

A guided tour of the precinct
T-Shirts depicting
Boathouse Row
in Sam Golding's painting, are available for $25 - i
n Arctic Blue or Teal.
Send email to
[email protected]